Aritzia Warehouse Sale 2014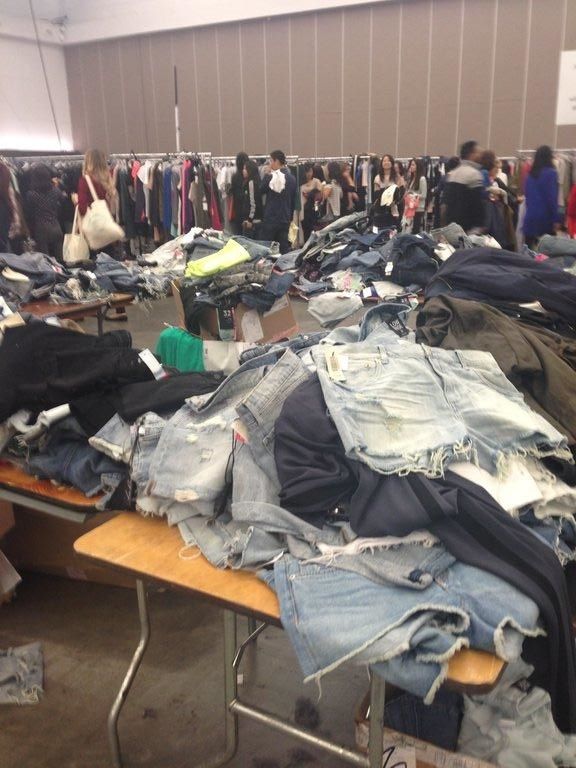 It was just that time of year again. The
Aritzia
warehouse sale! The sale was from August 28 - September 1 at the Vancouver Convention Centre. It featured fall/winter and spring/summer merchandise for up to 90% off! I went on the second day and I didn't find anything to buy. But they always reduce the prices on the last day so I went back. I ended up buying a few things which were all really great deals!
J Brand
Aidan cropped boyfit jeans $29.99 regular price $265.00
Talula Lipinski dress $19.99 regular price $65.00
Talula Marlins bralette (but mine is fluro pink) $4.99 regular price $22.00
Talula Haneda cropped bustier $4.99 regular price $25.00
I also got a TNA iPhone case (not pictured) for $0.99 regular price $20.00
Overall I am extremely happy I decided to go back to the sale as I love all my purchases! For all you Vancouver girls reading this let me know if you went to the sale too! And what did you buy??