Aritzia Warehouse Sale 2012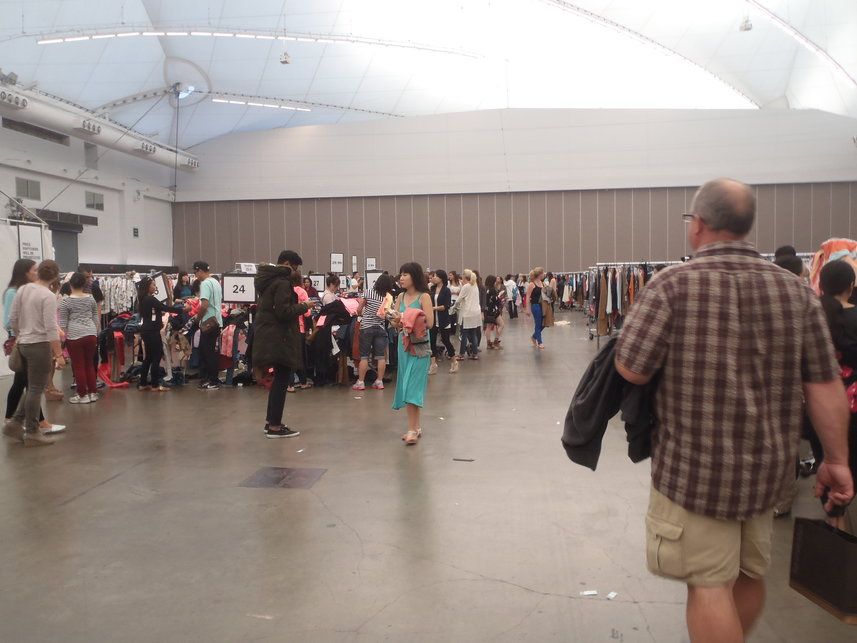 The Aritzia Warehouse Sale took place at the Vancouver Convention Center this year. I loved the sale at this space as it's so large. More racks + more boxes = more deals and finds to be had.
There were tons of these TNA hoodies for $39.99
Table of denim (the larger sizes) with brands like Rag & Bone, Current/Elliott, J Brand, and COH. Prices were $74.99 or $99.99. The table for the smaller sizes had nowhere near as many jeans as that table.
Table of TNA ribbed racerback tanks and Wilfred and Talula bustier tanks in all sizes for $9.99.
All of these pics were taken on August 31 2012.
There were lots of boxes of accessories as well. The prices I remember were:
Socks - $4.99
Hats -$14.99
Phone cases - $4.99
Toques - $9.99
Underwear - $9.99
Scarves - $19.99-$24.99
Ipad cases - $9.99
Compared to the sale
last year
this one was much better. I found some new additions to my closet and got great deals on all of them.